Member Experience Program
The success of our credit union begins with the commitment of our employees. That's why we developed the Member Experience Program (MX) to strengthen your member experience.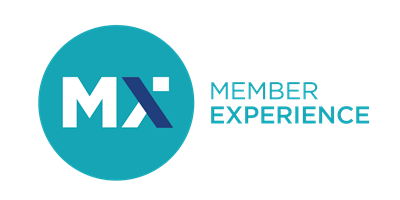 Your Feedback Helps Us Improve What Matters to You Most!
Every member may qualify to take an MX survey up to three times per year.* If you receive a short transactional survey from us in your email box, please take five minutes to complete it. This is your opportunity to share your valuable opinions and feelings with us.
By providing us with your feedback, we can make improvements where needed and recognize employees, branches and departments for their outstanding service delivery when deserved. Through MX, we ensure that each and every experience you have with your credit union is a joyful one and that you are treated the way you deserve to be treated, like our most valuable asset!
If you have any questions or concerns, contact us at
survey@ithinkfi.org
or call our Member Insights Manager at 800.873.5100, ext. 8732.
*We've partnered with Second To None to administer our surveys and collect your feedback. We don't share any personal information with third party vendors.
iTHINK Financial's Mission Statement
To deliver Service Excellence to the Membership and value to the communities we serve while ensuring the safety and soundness of the Credit Union.
Feel Free to Contact Us
Contact us if you have any questions or concerns at survey@ithinkfi.org, 800.873.5100, ext. 8732.
Member Testimonials
We love hearing how we've helped our Members! Read what some of our Members have to say.

Would you like to share a great experience you had at iTHINK Financial? Fill out our Testimonial Form below and your story may be included in future iTHINK Financial publications.
One can feel the difference in dealing with people that treat people professional and with kindness. Membership counts when dealing with a credit union. The common bond is evident as one enters the premises. There is an atmosphere of a willingness to help. I ran a mortgage company in Massachusetts and tried to give the same personal attention to our clients. You just don't get that from large impersonal banks. Just a number and not always number 1. Thanks again
I have always known, since childhood, that the credit union is a safe, friendly place to do business with. My experience with the credit union has always been superb. During March I ran into some financial difficulties while I was trying to complete payment to a builder that added an efficiency to my house. Due to the COVID-19 virus, work on the house stopped for four months due to repeated illness of the workmen. As a result, I had to continue paying my mortgage while paying the workmen for the work they had done plus what they had left to do. So I paid four months mortgage more than I estimated to pay. I applied to the credit union for a loan, and although I got less than what I wanted to borrow, I got the loan the next day. I was able to pay the builder the outstanding balance and I am forever grateful to the credit union, and, especially to Celine, who was very helpful in making that possible.
Vastyana Campbell is one of the best customer service agents I have ever had the please of speaking with in a long time. She went above and beyond to help me resolve an issue. I could tell she really cared about the issue, your client, and helping me. It is not often you see those qualities in a customer service agent in a call center setting. She is a much needed breath of fresh air, and has a lasting affect on people. Her customer service makes me want to learn more about this bank for my personal needs. Vastyana Campbell YOU ROCK!!!
Professionalism and thoroughness delivered in a warm welcoming way…muita obrigado Neide Costa. You are an exemplar of the great service provided by iTHINK Financial.
Thank you, Neide Costa, Mortgage service specialist, for answering all of my questions quickly, efficiently and in a way that I could easily understand. You were a godsend at a time when I was getting extremely frustrated with my inability to reach a person from iTHINK.
I can't thank Bianca and Jeff enough for not only getting the best interest rate but making the entire car loan application process stress less! Always available for questions during the process and giving guidance on next steps! This is my second auto loan with this credit union and both times have been a great experience and saved me so much money! Thank you!!
I have used the Credit Union for the past 10 years for all of my banking needs – checking, savings, money market, car loans, mortgage, home equity and now my HSA. When I walk in I am greeted by name. Tell me what other bank makes you feel welcome? It has that warm, homey bank next door atmosphere that I have not found anywhere else and customer service with a smile! Like it's supposed to be!
I became a member last year and just recently refinanced my mortgage. The entire experience was quite pleasant. Everyone could not have been more helpful, more personable, more attentive to my needs…well I could go on and on! I was a former BoA customer who was badly stung by their so called "customer service" in the most appalling manner. I only wish I had come to my credit union sooner. Thank you, thank you, thank you!
Thanks to the best home loan department ever, I was able to move into my new home in record timing. This was my third time purchasing a home, but I can say this was the best customer service experience I have had.