Georgia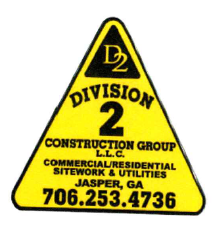 Division 2 Construction
Contact: Sherry Blue or Randy Davis
Phone: 706-253-4736
Email: division2@etcmail.com
We are a civil sitework construction company for grading, mass grading, storm sewer, sanitary sewer, and water systems.
South Florida

Turn Two Solar

Contact: Sherry Blue or Randy Davis
Phone: 866.275.7264
Email: admin@turntwosolar.com
Turn Two Solar is a full service electrical and solar panel installing company. We are happy to serve your conversion needs. Please give us a call today!