Congratulations Mayerlyn Rivera!
Mayerlyn Rivera is the 1st recipient of the Vicky Bostick Memorial Scholarship. Through hard work and perseverance she has earned this award.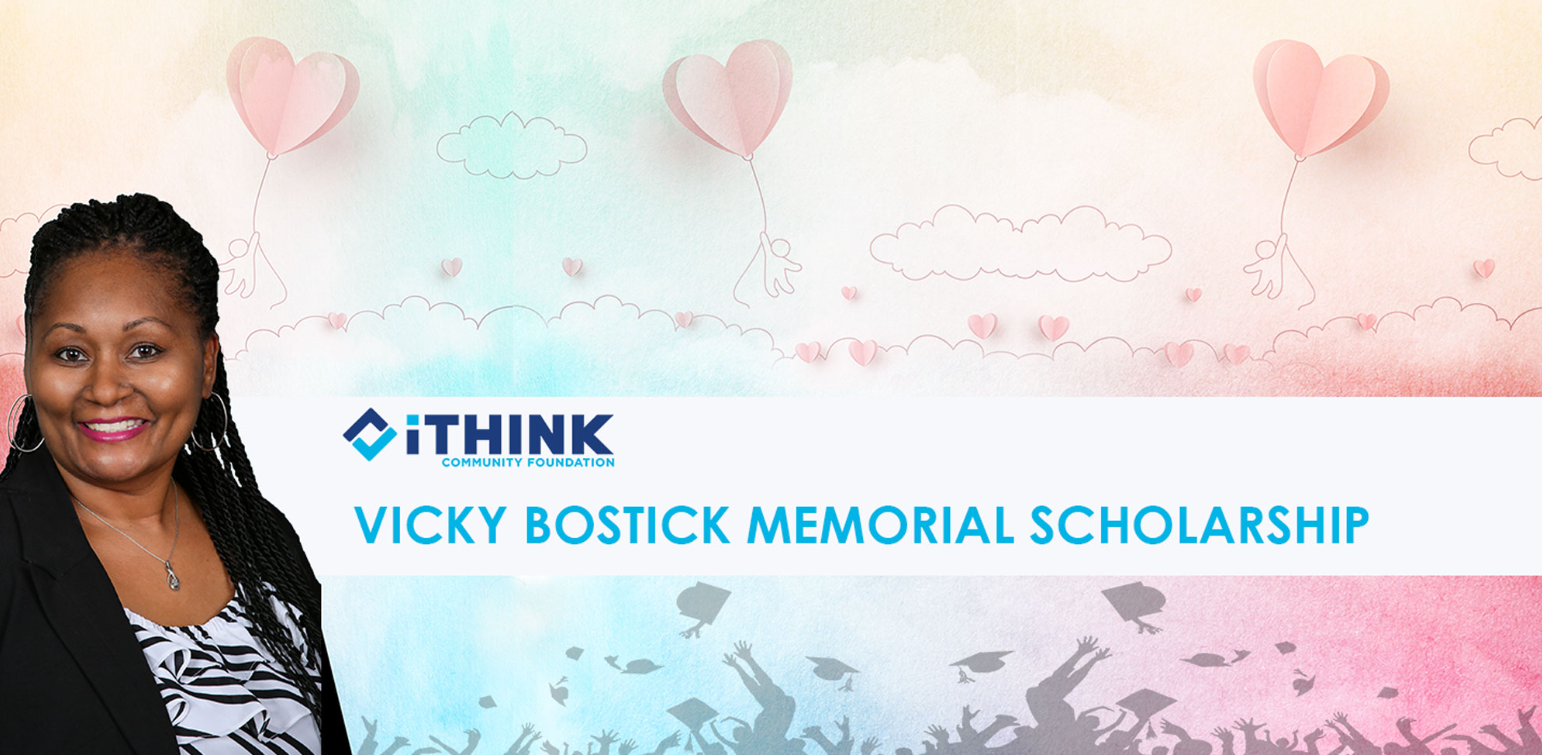 Engaging, energetic, friendly, fun, caring, and seeking to assist others is just the beginning of how to describe Vicky Bostick. She was a great light in any setting attracting others to join in and be a part of something special. She delighted in engaging everyone to have a good time and get the most out of every gathering. One-on-one she was just as focused to make sure her team members were educated; learning new regulations, procedures and processes to benefit her staff and members in a pleasing way. She made learning fun and easy, all with a deep caring for each individual. It is fitting to honor her with an iTHINK Community Foundation Scholarship so her memory will live on and others may be inspired to be like Vicky.
The iTHINK Community Foundation, founded by iTHINK Financial, has chosen the Mentoring for Leadership program graduates as candidates for this scholarship. The Foundation has committed to giving one of its graduating seniors a $2,500 scholarship. The matched scholarship will also be provided to one of their deserving seniors.
For more information about the Mentoring for Leadership Program, visit https://mentoringforleadership.org/

The iTHINK Community Foundation Inc. is a 501(c)3 non-profit organization registered in the state of Florida, Registration #CH47200.
A COPY OF THE OFFICIAL REGISTRATION AND FINANCIAL INFORMATION MAY BE OBTAINED FROM THE DIVISION OF CONSUMER SERVICES BY CALLING TOLL-FREE (800-435-7352) WITHIN THE STATE. REGISTRATION DOES NOT IMPLY ENDORSEMENT, APPROVAL, OR RECOMMENDATION BY THE STATE.