From US Hwy 1 South – The Branch will be located on the left right before 12th St.
From US Hwy 1 North – The Branch will be located on the right after crossing over 12th St.
From Indian River Blvd – Turn onto 12th Street and go North on US HWY 1. The Branch will be on the right.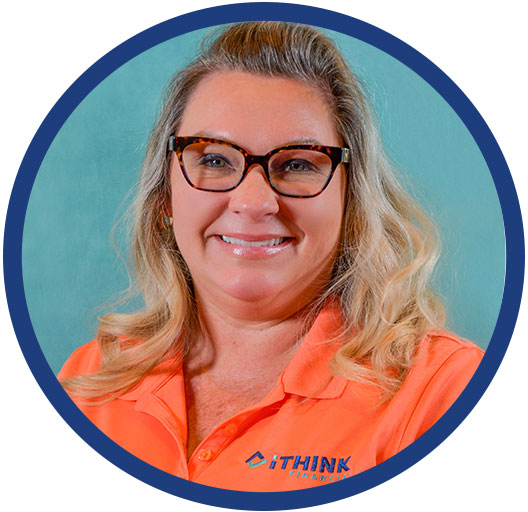 Jody Kisler
Branch Manager
Get to know Jody:
What drives you? What are you inspired by? I am driven by the lifetime relationships I have made with my customers and coworkers as I have made over the years. Life is about memories and experiences. And it's experiences as well as the thought of having those experiences that keeps me inspired.

What are your passions/interests outside of the workplace? Time with the family, traveling, and the beach.

What was your first job? I started my Banking career at 17 with Community Savings.

When did you start working at iTHINK Financial and what was your position? I started with iTHINK Financial in October 2019 as the Branch Manager.

What's your favorite thing about your branch? I love that it's in the heart of Vero Beach and close to almost everything.
Upcoming Events
Check out what's happening at iTHINK Financial.