We realize the importance of convenient access to your Credit Union accounts, wherever you may be. That's why we are continuously working to expand our network of surcharge-free ATM locations.
iTHINK Financial ATMs
Some iTHINK Financial ATMs are not accessible 24/7. Please use our ATM and Branch Locator to check hours of operation. All ATMs may not be depositories. Please check with specific location.
South Florida
BOCA RATON:
BOYNTON BEACH:
DELRAY BEACH:
FORT LAUDERDALE:
PALM BEACH GARDENS:
Treasure Coast, Florida
FELLSMERE:
FORT LAUDERDALE:
FORT PIERCE:
Delaware Branch
Hutchinson Island Branch
Archies Seabreeze Restaurant ATM - 401 S Ocean Drive

GIFFORD:
4450 24th Ave, Ste 112
PORT ST. LUCIE:
SEBASTIAN:
STUART:
VERO BEACH:
Aviation Branch
Vero Beach, US 1 Branch
IR County Admin ATM - 1801 27th Street, Bldg A and Bldg B
IR County Courthouse Cashier ATM - 2000 16th Avenue
CJ Cannons Restaurant ATM - 3414 Cherokee Drive
Nationwide Surcharge-Free ATMs
iTHINK Financial offers our Visa® debit cardholders access to more than 60,000 nationwide and 12,000 international surcharge-free ATMs for deposits and withdrawals.*
Search for a surcharge-free ATM or look for these logos: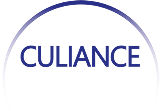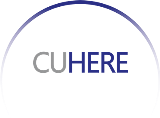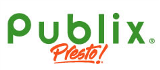 *Surcharge-free means the owner of the ATM will not charge a fee for the use of their ATM. Depending on your REWARDS level, you may be subject to a Credit Union service fee for making withdrawals and balance inquiries at an ATM not owned by iTHINK Financial. Shared Branch ATMs may assess a surcharge for withdrawals, and an iTHINK Financial CO-OP Shared Branch Transaction Fee may be assessed for withdrawals done at a Shared Branch location. See our REWARDS program,
Membership Disclosure
, and
Fee Schedule
for more information.
CO-OP Shared Branches
Your Credit Union also belongs to a nationwide network of Shared Branches.
Members can make deposits at over 5,500 CO-OP Shared Branch locations.* Look for this logo:

*A fee of $3.00 per day may be assessed for withdrawals done at a Shared Branch location.
ATM and Debit Card Acceptance
You can also use your ATM card or Visa® Debit Card at any ATM location or merchant displaying the logos printed on the back of your card: